Specifications
4.13*4.56*1.10 inches
(Length x Height x Width)
External structure

1*Zipper pocket
1*Metal buckle
1*Metal hanging ring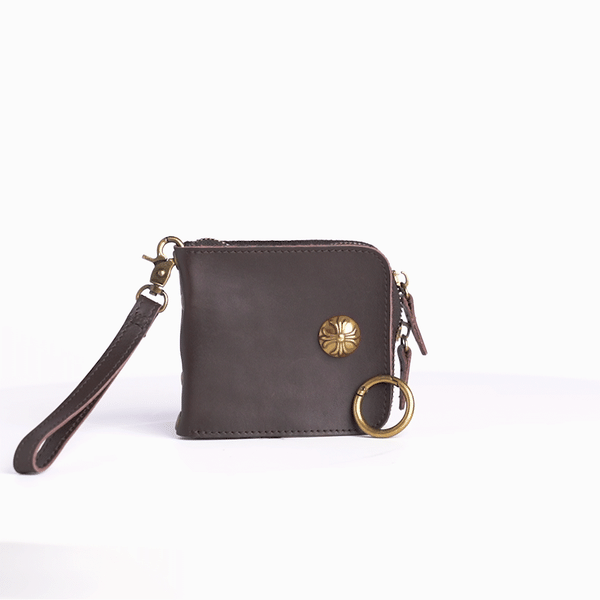 Internal structure
3*card slots
2*SIM card slots
1*Parts Slot
1*Coin pocket
1*bundle pocket
1*Inside pocket
Products and accessories

1*bag
1*wristband
1*Metal hanging ring
1*Eco-friendly drawstring bag
1*Bookmark
1*branded postcard
Our creations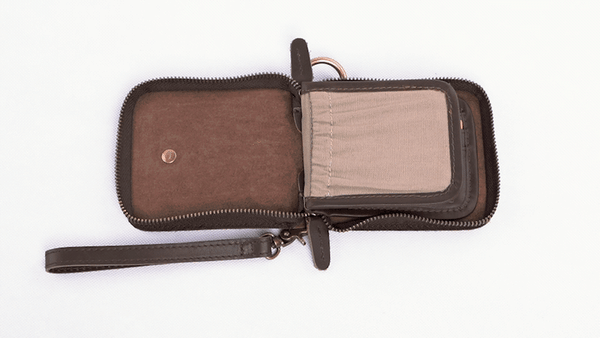 Small body large capacity
Mini wallet shape but has a huge storage function. Perfect for carrying your credit cards, cash, coins, earrings, receipts, business cards, small bills, and receipts. Smaller size and very light quality. Wallet is very soft can be twisted and folded at will and not deformed, suitable for your daily simple travel.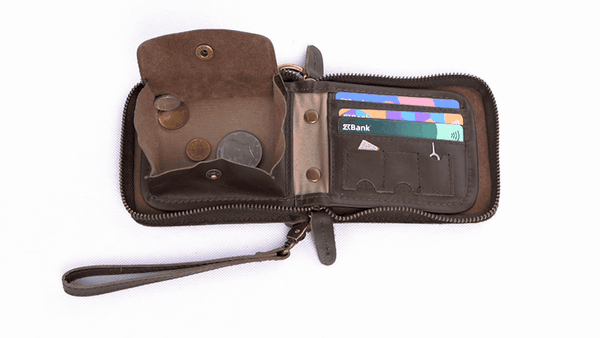 Specially designed for Mini
Retains the classic pagination design of the clutch bag, each page has been re-upgraded. Bound cash pocket for safer storage of cash. Coin organizer pouch with snap closure design. Provides convenient opening and closing, so you don't have to waste time fumbling with the zipper and it's easier to remove coins. The separate card slot uses RFID material to keep all cards secure. Reinforced mesh pocket can fit any ticket.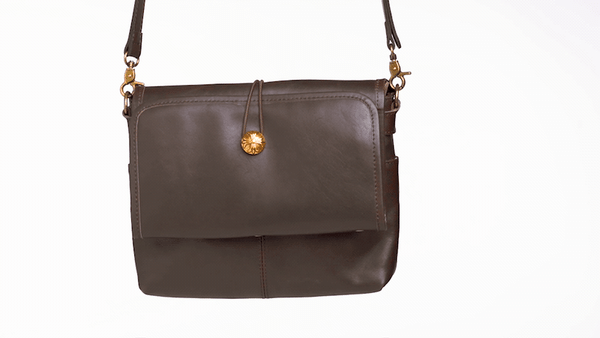 Multi-functional design
Equipped with detachable wrist strap for more convenience and security. Metal clasp for hanging keys or attaching the wallet to your belt or pants or in your bag to enhance the wallet experience. Multiple small accessories add to the variety of ways to carry your wallet.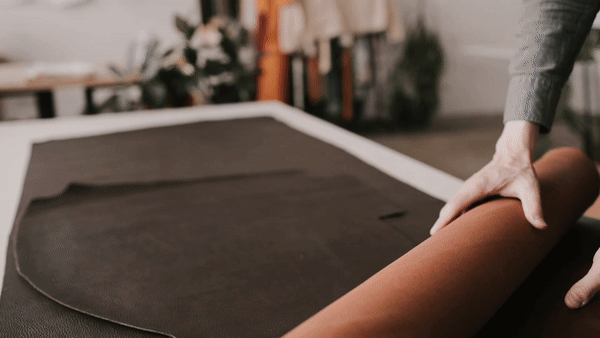 Variety of leather options
Leather lovers are provided with the finest quality yellow cowhide from the northern coast of the Mediterranean in southern Europe, but also for environmentalists, the choice of cork, bark, pineapple leaves or apple skin to manufacture leather.
Yellow cowhide, to ensure that the color is more uniform and not easy to fade, as well as a high degree of flexibility and breathability. And excellent wear resistance and not easy to be torn. Vegan leather is softer and lighter than yellow cowhide. Both leather moncod will ensure soft and comfortable and durable.