\n\n\n
Waxing can be polished immediately, without too much waiting, it is more convenient to use!
\n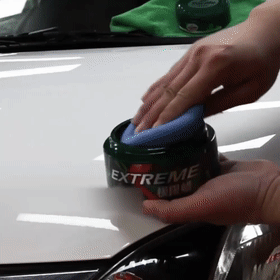 \n
\n\n
✅Easily eliminate light pollution and stains! -
High-quality car wax is ideal for quick and easy decontamination before polishing ceramic coating! Give your car a new look.\n\n
✅Super soft, super fine material! -
Upgraded crystal formula, smoother. Using high-quality, pure carnauba wax, the best material for crystal plating, polysilazane, has more durable protection and more scratch resistance.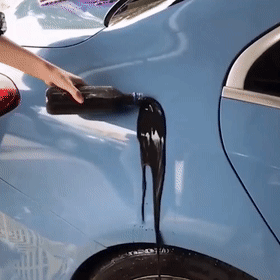 \n\n
✅The safety of the paint! -
The luxurious blend of carnauba wax and polymer can provide strong and long-lasting protection. It maintains your smoothness with glossy reflective luster, which is safe and effective in all types of bright coatings.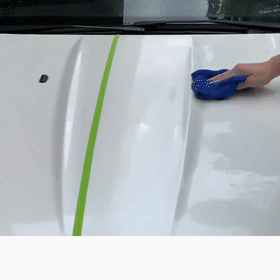 \n\n
✅Ultra-wide range of use! -
It is suitable for the maintenance of paint, glass, plastic parts, decorative parts, leather, and tires of any car color. It is a universal car beauty wax.\n\n
✅Main functions! -
Deoxidize and polish. It can effectively fill the fine scratches and form the protective layer of transparent crystal. Anti - UV formula, effectively prevent the aging of car paint.\n\n
\n\n \n
\n
Using Methods
\n
\n
\n
1. Avoid the sun when waxing, choose a cool place to avoid the wax drying too fast
\n
2. When the air humidity is high, extend the speed of car wax solidification
\n
3. The order of waxing: roof-front cover-both sides-rear
\n
4. The thickness of waxing: only a very thin layer
\n
5. Auxiliary products prepared before use: waxing sponge and soft polishing towel
\n
6. The degree of oxidation of external surfaces such as painted surfaces will affect the effect after sealing, and solid products are not suitable for over-oxidized surfaces
\n
7. Principle of the fire source, the principle of children, strictly forbidden to mouth like eyes; immediately wash with water if it gets into eyes.
\n
8. Freezing, exposure to the sun, 0-40°C in a cool and ventilated storage, and transportation are strictly prohibited.
\n
\n
\n \n
\n
Specification
\n\n\n\n\n\n\n\n\n\n\n\n\n\n\n\n\n\n\n\n\n\n\n\n\n\n\n\n\n\n
Weight
150~300mL
Materials
\n

\n
Silicon Nitrogen, Carnauba wax
\n

\n
State
Solid
Shelf life
3 years
Product Size
\n

\n
New Car Coating Wax: 8CM × 8CM × 3CM
\n

\n
Package Contents
\n

\n
New Car Coating Wax × 1
\n

\n
\n \n\n
\n \n
\n
Note
\n
\n
\n

\n
Due to manual measurements, please allow slight measurement deviations.
\n
Due to the different display and lighting effects, the actual color of the item may be slightly different from the color displayed on the picture.
\n

\n
\n
\n\n\n
\n