Specifications
10.43*8.46*2.76 inches
(Length x Height x Width)
External structure

1*external classic clutch bag
1*Magnetic buckle back slit pocket
2*front slit pockets
Metal accessories
Internal structure
1*Passport pocket
1*Zipper grid pocket
8*card slots
1*bill pocket
1*Metal hanging buckle
2*Zipper inside pocket
2*insert pockets
1*Snap pocket
1*Interior strip buckle
2*Pen slot
Products and accessories

1*bag
1*adjustable shoulder strap
Height: Longest 66cm 25.98 in
           Shortest 56cm 22.04 in
1*Eco-friendly drawstring bag
1*Bookmark
1*Branded postcard
Our creations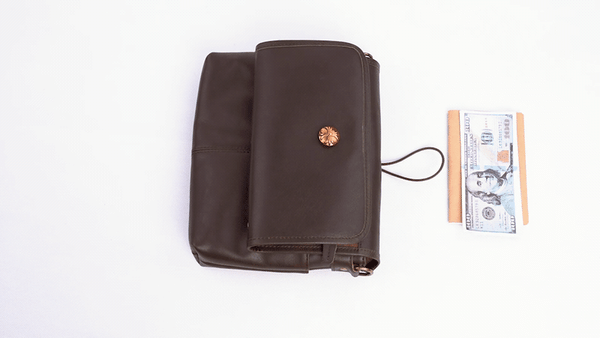 Secure details
The switch of the elastic cord and button passes the continuous opening and closing pressure test of 5000 times to ensure the durability of the switch use. The direction of the pocket and slot of the classic clutch bag is modified to keep the opening up when in use, preventing the contents of the bag from falling out when picked up. The elastic cord is made of super-stretchy material and the button is reinforced to ensure the safety of long-term use.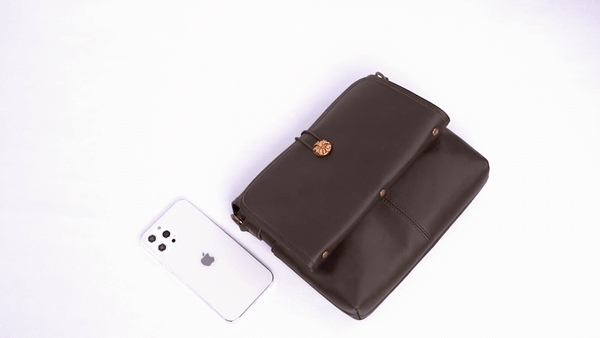 Multifunctional design
The front and back are designed with independent pockets for the storage of cell phones and commonly used items. The front pocket uses a double magnetic button switch to ensure the convenience of use while ensuring absolute security. The width of the rear pocket is the same as the width of the bag, which allows for more selective storage of items, and the single magnetic closure makes the rear pocket very convenient to use.

Classic elements
Retain the classic clutch as the front pocket of the bag. The paginated design facilitates more item storage. Perfect for carrying your 9.7" iPad, kindle, wallet, mask, keys, cell phone, perfume, umbrella, sunglasses, cosmetics, and other daily essentials. Multi-card slot page with RFID material for credit card security Equipped with detachable shoulder strap and wrist strap. Clutch bag and crossbody bag can be switched freely for more possibilities of use.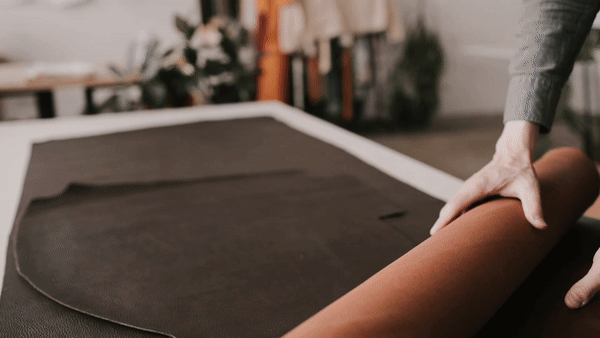 Variety of leather options
Leather lovers are provided with the best quality yellow cowhide from the northern coast of the Mediterranean in southern Europe, and for environmentalists, leather made from cork, bark, pineapple leaves or apple skin.
Yellow cowhide, to ensure that the color is more uniform and not easy to fade, as well as a high degree of flexibility and breathability. And excellent wear resistance and not easy to be torn. Vegan leather is softer and lighter in quality compared to yellow leather. Both leather moncod will ensure soft and comfortable and durable.